Contact & Map
How to arrive
Alpenchalet Niederkofler
Fam. Niederkofler
Fuchsstall 26
39030 S. Giovanni / Valle Aurina
South Tyrol / Italy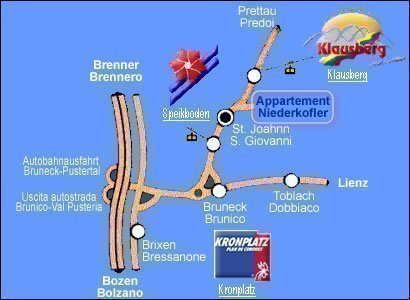 How to arrive to our house:
Drive in the direction of 'St. Johann', turn right about 200 m after the church, cross the bridge and continue in the direction of the festival hall ('Festhalle'). Approx. 100 m after the festival hall, take the street 'Fuchsstall' on the right, continue for approx. 50 m and then turn right again. Our house is at the end of the street.
Please do not follow your navigation system starting from St. Johann!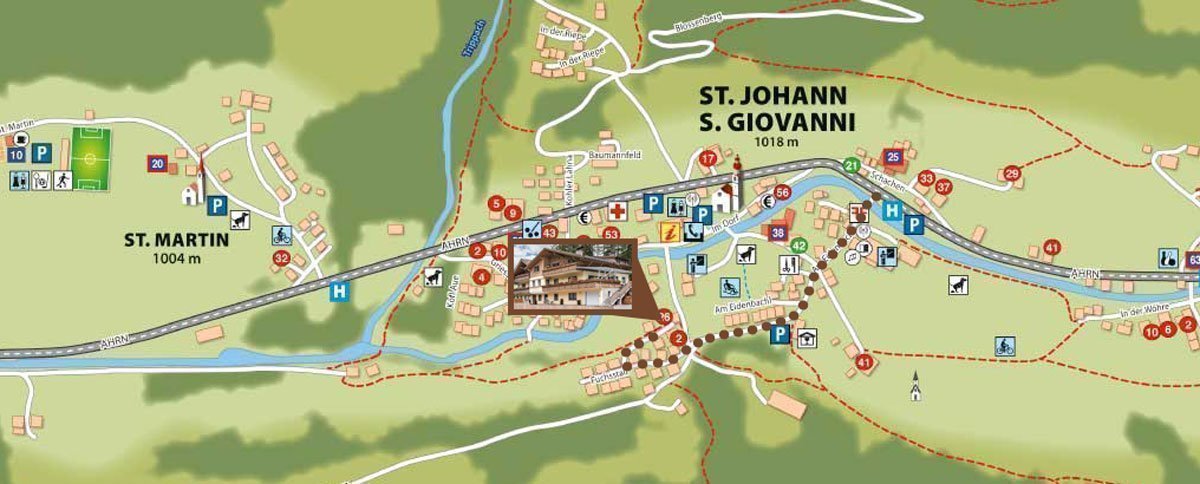 Taxi service
SÜDCAB – Radio-Funk – | Tel. 0474 530530
Reisebüro Oberhollenzer | Tel. 0474 678072 | Fax 0474 679212
Mühlwald/Lappach | Taxi Schneider | Tel. 0474 685005 | Tel. 348 3529812
Mühlen in Taufers | Eppacher | Tel. 0474 677000 | Tel. 348 7063414
Kematen | Früh Albert | Tel. 0474 678912 | Tel. 338 8079846
Rein in Taufers | Alois Eppacher | Tel. 0474 672500
Luttach | Strauß | Tel. 0474 671208 | Tel. 348 7097230
Luttach | Oberhollenzer | Tel. 0474 671490 | Tel. 348 2648426
Weißenbach | Hopfgartner | Tel. 0474 680051
St. Johann | Niederkofler | Tel. 0474 671680 | Tel. 335 7185134
St. Jakob | Steinhauser | Tel. 0474 650175